Awards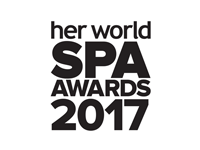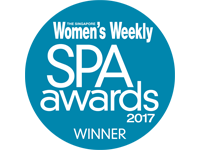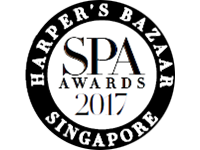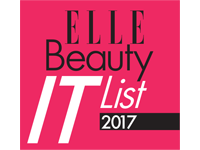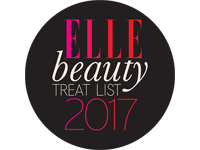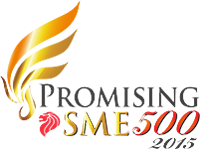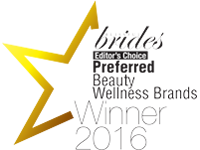 Testimonials
We would like to extend our deepest gratitude to all our customers for your
unprecedented support and loyal patronage.
Our Rating
4.5 of 5 stars
24 May at 12:29
Ambience is great! The receptionist was polite. They are not pushy in selling packages.
23 Mar at 00:25
Very professional service! Clean & comfortable environment. Reasonable pricing.
08 May at 19:54
I absolutely love this place! Make me feel right at home.
24 May at 12:25
Wonderful new place! Friendly staffs!!!!
06 May at 05:38
Nice environment! Friendly staffs.
08 May at 20:33
服务很好。。。。。。。地点方便。。。。。。。一定会介绍朋友过来!!!!!!!
Lovecharsays124 • 25 Apr 2015
I have been a customer of Belleza for a few years. The service is good and they greet you by your name. They are very professional and their facial services are good.
Vonz76 • 10 Apr 2015
I have been their customer since they opened a few years ago. Great ambience and service. I used to have serious and painful outbreaks and the therapist has spent a lot of time clearing them and recommending suitable treatments. My complexion has improved tremendously since then. I am more than happy with their
treatments and services. Two thumbs up!
Lovecharsays124 • 27 Jul 2014
Good ambience and great service. Skin with improvement, looks firmer and brighter after serval treatment. Regular review of skin condition and give good advice on treatment require. Therapists are skillful, warm and attentively to my needs. Nevertheless, their massage skills are excellent. Great place for relaxation.
Ami2790 • 05 Jul 2014
I have been receiving treatment at Bellezza for over half year, my skin is looking great and can see that my skin is much brighter with less skin problems. The location is great, beautiful room, scent, and great service with great treatments!
Suhaila88 • 02 Jul 2014
I've been a customer of Bellezza for 3 years now. I'm highly satisfied with the results as my skin condition improved greatly after the facial treatments. The beauticians are gentle and made me feel relaxed after every session. The interior is also calming and always smell good. I highly recommend Bellezza.
jmsu16 • 23 Jul 2013
Good service and excellent place for relaxing and recharge. Staff are all very skilful and takes priority in providing uality treatment instead of to be restrained by time factor.
Ai Mei • 25 Apr 2013
This is a place that always makes me feel great and relaxed after each visit. The therapists are skillful, friendly and attentive to my needs. They provide excellent service and quality treatment, I especially enjoy the face massage and I feel that my skin looks clean after every session! The facial packages are competitive and affordable.
dodo66 • 01 Oct 2012
What makes Bellezza so special?
1. Super Sincere and Professional Therapists. 2. High Quality Products and Excellent Services
3. Convenient CBD Location within walking distance to Carpark and MRT/Bus-stop.
A top-notch place to beautify yourself and relax at the same time! You have to experience their treatment personally to appreciate what great services mean.
eugeniagan • 13 Aug 2012
The salon is very cosy. The therapists are very personable and attentive to your needs.
All details are taken care of. From the nice luxurious furnishings to the nice towels you get with your tea and snacks after the treatment. The rooms and place generally creates a quiet and soothing ambience and I enjoy the tea and snacks after a loooong relaxing facial treatment.
Chin Kim • 27 Jul 2012
The personalized service, calming ambience of the rooms and the attention to details (hot tea and snacks after facial in pretty princess teapots) makes every visit to Bellezza a totally relaxing experience after a long day in the office. This small boutique salon, in my opinion, provides one of the best facial around town with quiet, cosy rooms and friendly service. They provide a wide range facial services and treatments which are comparable to most big name salons. The beauticians are not terribly pushy and will only recommend treatments if you enquire about them and if they think it's suitable for your complexion. Highly recommended for those who are sick of the pushy, impersonal service at big name spa and beauty salons.
AnnieO • 03 Jul 2012
I could quite happily have stayed here all day long! Cozy ambiance and attentive therapists staffs. They offer a range of facials treatments here. I really love how these treatment has worked on me for past a year.
dchipmunks • 01 Jul 2012
I have been coming to this place since it opened last year and I can honestly say that the only thing I don't love about his place is leaving after my treatment!!! This is THE place to go if you are looking for a great facial treatment! With it's skillful therapists and friendly staff working there, coupled with a relaxed atmosphere, this place makes a great escape for a spa day or a soothing spa break! I always leave this place with a healthier, glowing skin and it gets better after every visit. I have tried various facials and body treatments offered here and they are all very good.My therapist will analyse my skin on every visit and recommend the most beneficial for my current skin condition. My skin looks several times better than it has after any facial I have had before and so I can genuinely say that it is well worth your money!!!
eugeniagan • 13 Aug 2012
The 1st time I visited the spa, I fell in love with the cozy ambience of the spa.It is so different from the other beauty salons and spa I have been to. The therapist was very skillful and friendly, and gave me really good advice and suggestions. For once someone actually care about the customers then just interested in selling more products. I really enjoyed the facial and what I like most is their caring attitude. I felt so pampered here
Casey Har • 28 Jun 2012
Got to know this little gem thru group purchase website. I was pampered like a VIP by their top-notched service. Love the shoulder massage after each treatment. Overall, an atas beauty salon but with very affordable packages.
AnnieO • 03 Jul 2012
I love the aroma whenever I step into Bellezza. The therapist will never rush you and the they always make sure I am treated like a princess whenever I visit. Most important of all, I see an improvement in my skin condition.
Sheryl Kiew • 24 Jun 2012
Convenient location with free parking on Sun (multi-storey carpark at Craig Road). 6-star beauty service with complimentary drinks. Professional beauticians who take pride in their work, and recommend treatment based on personalised skin conditions. High-class treatments that deliver results. *Like* = )