Face
Are you looking for the most award winning facials Singapore has to offer? Look no further than Bellezza Aesthetics. We are known for our custom-blend face treatments. Every skin is different, and we believe that
there is no one treatment that suits every individual. Thus, it is important that your treatment
procedures are custom made to suit your skin condition.
Every Bellezza Aesthetics esthetician is trained to provide an accurate diagnostic of each
customer, unique to you. This is done through our state-of- the art skin analysis scan that can determine your
skin age and problem areas. Based on the diagnosis, our esthetician will map out a treatment
procedure to help you achieve your goals for visible results. From aging skin treatment to dull skin treatment, we have the latest in skin care advancement to provide you with long-lasting results.
Facial massage is our specialty
All Bellezza Aesthetics facial treatment comes along with an extraordinary facial massage – Bellezza Face Lift Detox Massage. Inspired by Asian traditions, we have re-invented a set of facial massage with precise strokes that delivers unparalleled results. Wakes up your lazy facial muscles When our esthetician massages your face with special techniques, it stimulates your facial muscles and improves blood flow. This provides your skin with more oxygen which in turn helps to increase collagen production. This improves the skin firmness and elasticity. Revolutionary non-surgical face lifting We have incorporated a unique face sculpting techniques in our facial massage to lift sagging skin and reduce double chin. This helps to accentuate your facial features and iron out fine lines so you can achieve that youthful, V- look without going under the needles. Revive dull and lifeless skin Our facial massage is the best way to rejuvenate your skin. It increases the flow of lymph and reduce toxins to give you clean and healthy pores, speed up healing of scars, bring back its healthy glow and vitality.
Our Signature Facials
Aqua White Skin Booster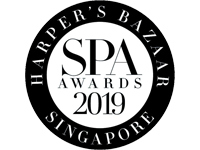 This glowing whitening skin booster combines the latest in powerful pigmentation removal technology from Korea with a house formulated whitening elixir that breaks up melanin clusters within the skin into smaller particles, which are then easily removed by the body's natural system. A great dull skin treatment, skin will look brighter, clearer and hydrated after just one facial. Talk to your esthetician about including the Aqua White Skin Booster in your treatment plan to achieve great benefits (listed below). This is the most popular facial for anyone looking for pigmentation treatment or whitening treatment.
With a potent cocktail of illuminating ingredients, the whitening elixir is delivered into the skin via nano-sized particles for deeper, swifter penetration to soothe and illuminate complexions from inside out. Suitable for: All skin types. Tackle sunspots, dark spots, uneven skin tone, dry & lack of firmness, dull & tired skin. Benefits: Lightens freckles, blemish scars, sun spots and even liver spots
Pumps moisture that's equivalent to 8,000 hydration masks into your skin (equivalent to using 8,000 facial masks!)
Contracts pores and stimulates collagen boost
Rejuvenates skin from the inside out for a rosy complexion
Fairer, clearer and brighter complexion that's plump, youthful and radiant.
Luminous MAX
This treatment is highly effective in delivering instant and visible results. It is clinically proven that 95% of our customers see immediate results after the first treatment. Utilising our secret recipe LumiMAX Cocktail that contains a combination of rich minerals, vitamins and natural light reflecting elements, this intensive treatment will illuminate your skin from every angle. Looking for good facial reviews Singapore has to offer? Look no further than Bellezza's Luminous Max Facial, great for all skin types, from oily to combination skin, acne-prone skin, or dull skin. Everyone will see the benefit of the natural glow and even pigment achieved with the Luminous Max Facial. Suitable for: For all skin types. Highly effective for those with skin concerns such as acne &
blemish, lines and wrinkles, loss of firmness, scarring, uneven & pigmented skin. Benefits: Invigorate the overall appearance of your skin for that ultimate glow that comes naturally from within.
Korean V-Lift Treatment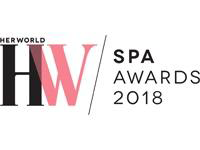 You do not need invasive treatments to treat deep laugh lines, U-shaped face contour, loose and sagging skin. Defy gravity with this fan-favorite facial! Winner of a Her World Spa Award in 2018, the Korea V-Lift Treatment provides great pore treatment and collagen treatment for visible results. Suitable for: For all skin types. Highly effective for sagging, loose skin and U-shape face contour. Benefits: Restores volume and lifts skin
Tightens loose and sagging skin
Skin rejuvenation
Stimulates collagen production
Wrinkles reduction
Defies gravity
Advanced Youth Booster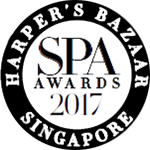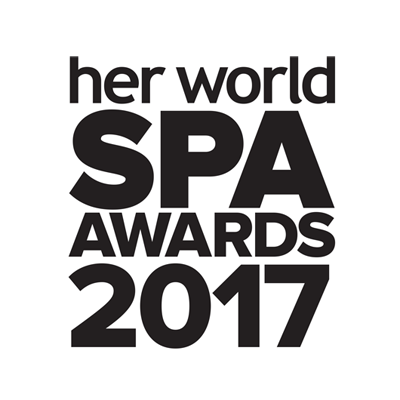 This is a very innovative, non-invasive treatment using state-of- art "cooling" technology to stimulate circulation,
collagen elastin production. Nano sized collagen essence are infused deep into the skin layers to nourish
every skin cell. The Advanced Youth Booster Facial is excellent for aging skin treatment, increasing skin's natural elasticity and promoting tightening from within. Suitable for: For all skin types. Highly effective for wrinkled and ageing skin. Benefits: Fights all signs of ageing and boosts skin's natural elasticity to reveal a smoother, radiant,
firmer and younger look.
DEWY GLOW BOOSTER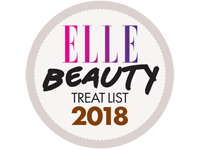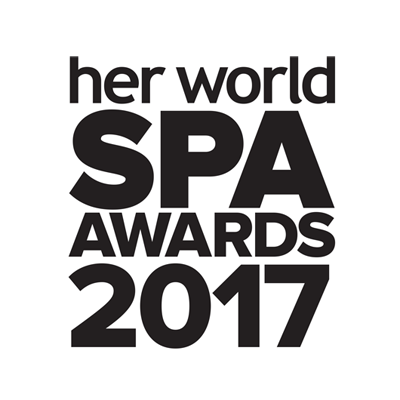 Using the latest, advanced technology from Korea, Dewy Glow Booster pumps in unique Dewy Glow cocktail into the individual skin cells to give skin that dewy glowing effect. It also stimulates our skin to produce baby collagen to firm and sharpen your face contour. This treatment kills bacteria and balances your skin's PH. If you're searching for the best facial Singapore can provide, try out the Dewy Glow Booster Facial at Bellezza, which will banish dullness and invigorate skin's natural radiance. Suitable for: For all skin types. Highly effective for skin with enlarged pores, blemishes with dry and dull appearance. Benefits: Skin presents a dewy glow effect. Pores are less visible. Younger, plumper skin.
Fracell Skin Reborn
This latest skin treatment promises to close up large pores, remove deep dark colored acne scars, pock marks and smooth uneven, rough skin by boosting skin's natural collagen and repair function. Suitable for: Scars caused by acne, chicken pox, surgical or burn. Large pores caused by trapped dead skin cells, excess oil, improper extraction or decrease in skin elasticity. Uneven skin texture caused by acne, dead skin cells or poor skincare routine. Benefits: Minimises pores. Lighten stubborn scars and marks. Smooth rough skin surfaces.
Aqua Dew Booster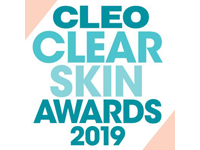 Aqua Dew Booster from Korea, is a skin booster that can deliver an effect equivalent to 10 bottles of Hydrating Serum in just 1 treatment. Suitable for: Skin that is dehydrated and dull with no healthy glow. Benefits: Plump up fine lines. Speed up skin recovery. Balance PH. Brightening & intense hydration. Refreshed and reinvigorated skin.
Reawaken Skin Booster
Our skin can suffer negative effects when it is exposed too long to the sun's rays, especially if it is unprotected. The
sun's exposure gives rise to pigmentation, such as freckles and wrinkles, which is a skin disorder caused by
irregularities in melanin production. Reawaken Skin Booster is a multi-functional treatment that works
from your skin surface to the deepest layers of your skin ​to regenerate and repair your sun damaged skin. Suitable for: For all skin types. Highly effective on skin with large pores, fine lines and wrinkles, loss of firmness,
scars and spots and uneven skin tone. Benefits: A smoother, brighter, youthful & radiant complexion that every woman yearned for.
BB Pearly White Foundation
No more photo-edit before uploading your favorite selfie! When your skin looks fabulous, there is
no need to cover up. Achieve the NO MAKEUP look with BB Pearly White Foundation. Combining the
latest Korea Stamp Chip System with Nano-sized Pearl Powder, Vitamins and Minerals, you can now
wake up to healthy, rosy, flawless skin every morning. Just ONE treatment to get
INSTANT MOISTURE-KISSED GLOW! Suitable for: For all skin types, especially for dull and skin with imperfections such as pigmentation, scars, large pores. Benefits: ​Skin looks healthier, livelier and flawless.
Be-Gone Acne Skin Treatment
NO MORE PAINFUL EXTRACTION. 90% has achieved blemish-clear skin in 45 minutes. Defeat ACNE, OILY SKIN,
PIMPLE MARKS and ENLARGED PORES easily with Be-Gone Acne Skin Treatment. The best pores
treatment available, this unique acne treatment dries up blemishes fast without drying
your skin or leaving a mark. It also kills bacteria to control recurrence of breakouts
and keep shine under control. Suitable for: Oily and acne-prone skin. Benefits: No scarring left behind. Skin restores its balance and clarity.
Face Slim Collagen Booster
Desire for smaller face? Slim face by at least 1 cm in 30 mins! No more puffy face, saggy cheeks
and double chin. Achieve a slimmer and sharper V-shape face contour instantly with Face Slim
Collagen Booster. Using exclusive "V-Lift" technology, the gentle heat sensation whips off
excess fats on the face effectively and painlessly. It stimulates the growth and tightening
of collagen, irons out lines and wrinkles.
No injection​. No side effects​. No plastic surgery​. No down-time​.​ Suitable for: Sagging skin. Puffy face. Double chin. Ageing skin with imperfections such as lines and wrinkles. Benefits: ​Firmer, slimmer, sharper and younger V shape contour.
Baby Skin Booster
Ready for super hydrated "glass" skin look? Baby Skin Booster is the BEST skin rejuvenation booster
ever! Combining PDRN (PolyDeoxyRiboNuleotide) with cutting-edge technology, this booster gives
you a perfect "GLASS", BABY SMOOTH complexion in an INSTANT. PDRN is extracted from Salmon DNA.
It restores damaged and aged skin to healthy, baby smooth skin by promoting new cell growth
and increasing skin elasticity through strengthening epidermis and dermis. Suitable for: Wrinkled, sagging & ageing skin. Skin with open pores and scarring. Sensitive, dry skin resulting
from harsh aesthetics treatments. Benefits: ​Increased skin elasticity. Restores skin to baby smooth condition.
Aura Glow Booster
Do you want HYDRATED, GLOWING and FIRMER skin in a flash? Aura Glow Booster combats all your skin imperfections
with its patented contoured light technology. This unique technology can penetrate deeper into your
skin than any other facial mask. It boosts our cell energy (ATP) so our skin can repair,
rejuvenate and produce collagen naturally. Within a week after the treatment, skin starts
to feel hydrated and glowing. Suitable for: For all skin types, especially for dull and skin with imperfections such as pigmentation,
scars, large pores. Benefits: ​Helps to even skin coloration and complexion. Increases the production of collagen and elastin fibres.
Helps to speed up recovery from acne and prevent breakouts
Firms aged and tired skin. Increases moisture retention. Reduces swollen capillaries. Alleviates
sunburn and rosacea.
Our Premium Facials
Tri V-Lift Skin Booster
This is the latest non-surgical facial skin rejuvenation method that can effectively treat wrinkles and other signs of
aging without going under the knife. The powerful yet non-invasive energy penetrates into the skin layers to heat
the skin tissue where the collagen fibres are embedded This increases the metabolism of the fibroblasts, thereby
accelerating the production of new collagen and elastin fibres. This treatment is great to rejuvenate skin,
"wakes up" lazy cells, tighten and contour skin to give its V Shape. Suitable for: For loose, sagging skin with U shape contour and double chin. Benefits: Provides instant lifting and firming effect with visibly smoother, less lined look.
Hydro Skin Booster
In this treatment, we cleanse and exfoliates skin with oxygen and water gently but yet effectively.The molecules
infused with the all the nutrients and minerals entered skin layers to quench the thirst of every skin cells,
triggering its natural rejuvenation and reproduction process. Suitable for: For dry, dehydrated, dull-looking skin. Benefits: Provides a long-lasting red carpet worthy glow. Skin looks fresh and dewy.
Oxygen Skin Revival Booster
Most popular among the lifestyle and beauty bloggers. Skin needs oxygen to revive. This treatment uses
state-of- the-art equipment to deliver pure oxygen to every single skin cell.
This reactivates the cells energy. Oxygen also kills bacteria. Suitable for: Great for treating acne, blemish skin. Also benefits skin with fine lines and loss of vitality. Benefits: Improves skin health and promotes clearer looking complexion that is soft and supple.
Derma Protein Skin Booster
This is an advanced, safe and painless treatment that stimulates the epidermis without hurting your blood and
lymph vessels. The mechanical stimulation process facilitates micro-circulation, thus reactivating
the collagen production. It also helps to accelerate the penetration of highly concentrated
active agents into the skin to improve its overall quality. Suitable for: Skin with large pores, pigmentations, fine lines and wrinkles. Benefits: Brings about a firmer, younger and rejuvenated countenance.
Omni Light Skin Booster
This treatment uses modern light therapy technology to penetrate deeper into the skin with each LED light color
corresponding to a different skin problem. A custom-designed mask contours the face, covering the entire area
in therapeutic light that tackles a range of skin imperfections. Suitable for: Various skin conditions such as wrinkles, acnes, uneven skin tones, inflammation and broken capillaries. Benefits: Reduces skin imperfections to reveal a beautiful, flawless looking skin.
Our Deluxe Facials
Calming Lavender Skin Spa
Lavender is known for its healing and calming properties. This therapeutic and relaxing treatment is set to invigorate
your fatigue being. Combining the therapeutic elements of essential oil, this treatment will wash away stress and
restore inner calm. Suitable for: Any types of skin problem and condition will benefit from this treatment. Benefits: Promotes a healthy, revived skin.
Milk Skin Peel
As our skin gets older, it can become uneven, thick and rough. This treatment uses AHA derived from milk to gently
exfoliate our dead skin cells. This helps to improve skin cell turnover rates. Healthy cells are stimulated to grow
and new collagen fibres in the underlying dermis are created. Suitable for: For imperfect skin with rough skin textures, large pores and blemishes. Benefits: Promotes smooth and flawless by alleviating roughness.
Skin Hydra
Gives your skin a fresh start with this super hydrating treatment. Skin is plumped and hydrated from inside out. Suitable for: Any types of skin problem and condition will benefit from this treatment. Benefits: Skin regains suppleness, softness and radiance.
Skin Clear
A deep pore thorough cleansing treatment that rebalances sebum level and removes clogged pores. This treatment
also comes with a relaxing lymphatic drainage massage that drains away skin toxins naturally. Suitable for: For oily, imbalance skin with congested pores. Benefits: Promotes clear and healthy-looking skin.
Skin Sensitive
This is a delicate treatment for the easily irritable, prone to redness skin. Gentle procedures and carefully chosen
hypoallergic products are used in this treatment. Soothe your skin with this gentle treatment. Suitable for: Intolerable, redness skin Benefits: Reduces inflammation and sensitivity by boosting skin's immunity.
Not sure which Bellezza Aesthetics Facial to start with? Talk to our trained estheticians today to develop a treatment
plan that's suitable to your skin type and personal skincare goals. We create customized treatment places for
each individual customer. Visit our Contact Us page to get in touch today!